Main Content
All people, the Bible says, are like grass;
their glory also fades quickly.
But there is hope – a message of life to be heard and believed!
Welcome!
Hi, I'm Josephine Mary Schmidt, a singer/songwriter and a teacher of God's Word and Christ.
Jesus saved me out of great darkness and despair. Please read my story here, on my About Page.
New Teaching Video Message
The Bell Message
This message inspires your trust and reliance on the Savior of the World, Jesus Christ. Jesus Christ saved me from much darkness and evil, and now I can confidently speak the saving grace on offer for all people. He is like this bell hanging inside the porch of this beach house, ringing, asking people to let Him into their hearts and lives, giving them confidence that when they obey, eternal life will be theirs! What a message to hear! To be believed and received! I pray today you put your trust and hope in Jesus, no matter the difficulties or what is going on in your life. He is faithful and able to do the impossible and will, through your trust in Him alone, for salvation and deliverance.
Subscribe to Josephine's YouTube Channel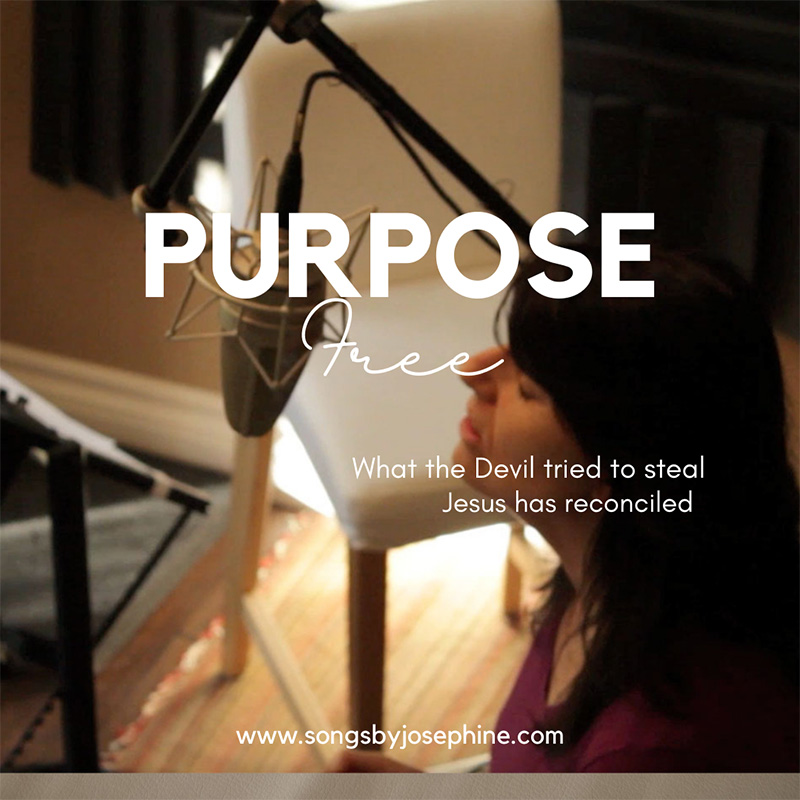 Purpose - God Fulfilled My Heart's Desire
The Devil came to destroy what the Lord Wanted Me to Do, and the Purpose Jesus had given.
I'm a singer-songwriter and producer who loves Jesus. At one time, I did not know the Savior of the world. I was lost, lonely, and desperate to understand how I could have a real, meaningful life. To have a life where I received what I was laboring so hard to have - a happy marriage with Leo and our children. I was also trying to fulfill a dream I had held in my heart since a small child - to be a singer.  I was working hard as a singer-songwriter and performer. But under considerable difficulties.
Videos Coming Soon!
A video series teaching lessons from the art of clay and a relationship with God and His Word.