Main Content
All people are like grass that withers,
Their glory fading fast!
Life is short.
But one thing will endure –
The message of the Lord Jesus.
Welcome!
Hi, I'm Josephine, and welcome to my site. I'm a singer-songwriter, potter, and teacher of God's word. I love Jesus because He spoke the truth to me and redeemed my life. I hope these messages and songs bless you and help you grow in knowing your salvation in Jesus Christ.
Download my Free App – It contains all my music and songs, videos, and messages and is updated regularly with relevant content.
Stay Free About the Song
My husband and I filmed this video in Sequoia National Park last year. And finally, it's finished! I wrote this song in Australia before the Lord Jesus asked us to move, leaving our country like Abraham and Sarah. It was a song I wrote to give myself the courage to leave false religion behind after Jesus made it clear – He saved me! Only Christ and His sacrifice on the cross given to us by the love of God can pull us out of darkness and give us a new life out of our pain and disappointments.
Futility Freedom – Josephine Mary Schmidt (Official Video)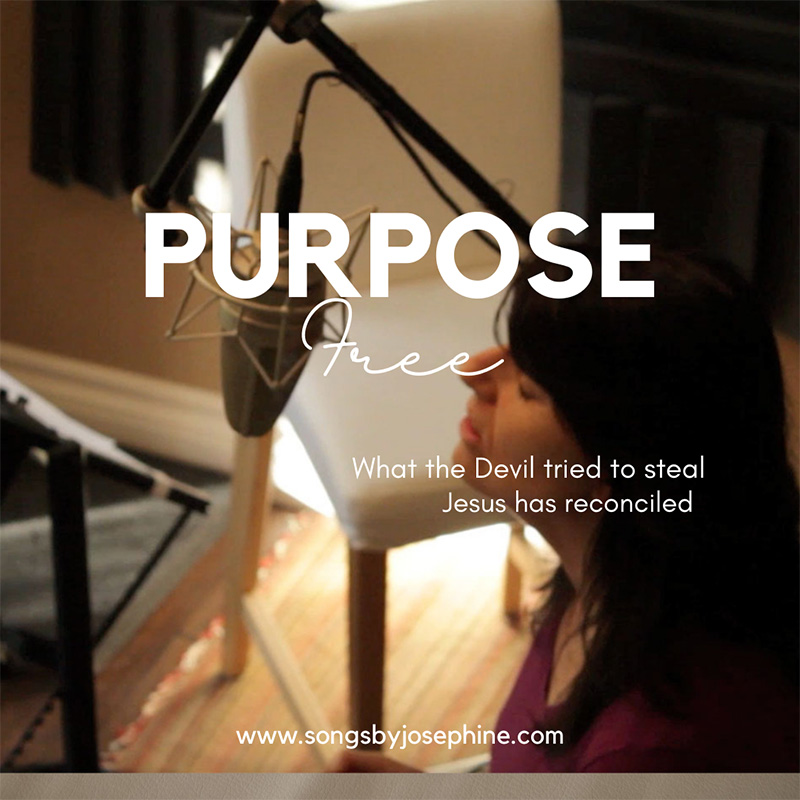 Purpose - God Fulfilled My Heart's Desire
The Devil came to destroy what the Lord Wanted Me to Do, and the Purpose Jesus had given.
I'm a singer-songwriter and producer who loves Jesus. At one time, I did not know the Savior of the world. I was lost, lonely, and desperate to understand how I could have a real, meaningful life. To have a life where I received what I was laboring so hard to have - a happy marriage with Leo and our children. I was also trying to fulfill a dream I had held in my heart since a small child - to be a singer.  I was working hard as a singer-songwriter and performer. But under considerable difficulties.
Videos Coming Soon!
A video series teaching lessons from the art of clay and a relationship with God and His Word.